The 30 Day Declutter Challenge - The Good Habits Club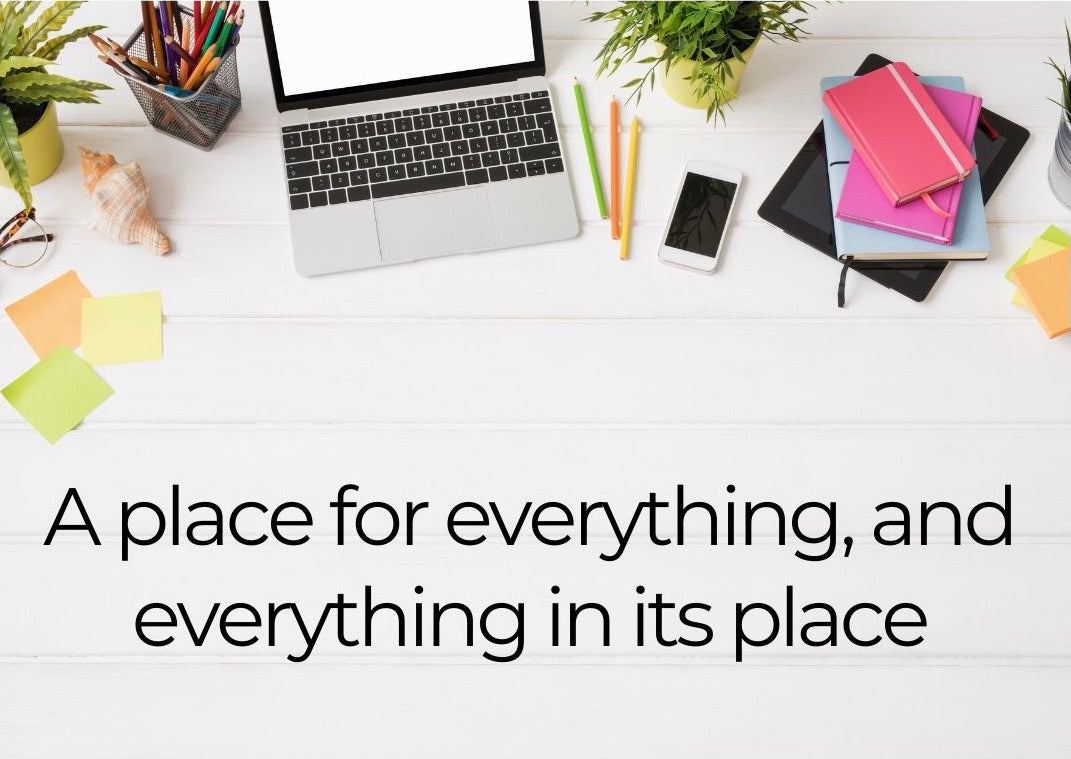 ​​

Spring Cleaning 2022: The 30 Day Declutter Challenge
Spring Cleaning can be an overwhelming task. There's a lot to get done! How do you even start?
This month, in the Good Habit's Club - We tackle Spring Cleaning. One space at a time, an easy way to a less cluttered home by the end of the month.
Are you ready to get serious about decluttering? I sure hope so! You see, once you begin to remove the clutter from your home, you will be amazed at how much more peaceful and organized you feel. Your days will become easier, as well as more enjoyable. The best part is, you will only spend 30 minutes a day on this challenge. That's right. 30 minutes a day!
Before we get started, here are a few things that are important for us to discuss:
How do I know what to get rid of?
Just ask yourself these three questions: 
Do I need it?

Do I use it?

Do I love it?
Super simple, right? If you need it, you keep it. If you use it, you keep it. If you love it, you keep it. Everything else can safely be let go. If you don't need, use or love an item, then it's not really serving you well, which makes it clutter.
LOVE • WANT • NEED
Here is a list of over 100 things you can get rid of today!
KITCHEN/DINING - Keep only what you will use, and keep what is in good condition. If it doesn't get used often or is chipped, scratched, or dented, toss it. Make sure lids go to specific pans and get rid of mismatched ones.  
Extra Mugs/Glasses

To-go water bottles. Aim for one per person per household 

Kitchen Tools 

Anything rusted

Utensils

Chopsticks

Serving Ware

Expired food/canned good

Tupperware lids/bottoms

Magnets

Pots/Pans

Cookbooks

Magnets

Cleaning Products

Kitchen Appliances

Expired Fire Extinguisher
PANTRY
Spices

Extra bags

Extra unmatched containers

Soy Sauce/Ketchup Packets
BEDROOM/CLOSET - If you haven't worn it in over 2 years...it doesn't fit...toss it! 
Clothing

Bridesmaid dresses/Costumes

Accessories/Purses/Jewelry

Shoes

Extra hangers

Luggage

Duffel Bags/Backpacks that are never used

Worn-out Bedding

Unmatched Socks

Under the Bed

Bedside Table

Excess hats

Old Bathing Suits
BATHROOM - Keep the counters clean, Use the inside of cabinet doors for storage, have a caddy for each Family member, Add style and function with apothecary jars.
The scale (You don't need one ever!)

Old Makeup/Nail Polish

Old Sunblock

Commercial Grade Soaps/Lotions and products

Expired Medication

Old Toiletry Bags

Towels

Linens

Hair Accessories 

Hair Tools - Blow dryer, 

Travel Shampoos/Conditioner/Lotion

Sponges, Loofah,,,over 2-3 months old

Samples

Products you do not like or use
LIVING/FAMILY ROOM If you're not sure, the answer is NO. Sell things on Ebay and buy some organizing containers! Keep flat surfaces Clutter-free everyday.
Books

Magazines/Catalogs

Cheap furniture

Rugs

Furniture that doesn't fit

Extra throw pillows

Excess throw blankets

Old/non used electronics

Games

DVDs/CDs

Manuals

Frames

Vases

Games

Dead Plants

Old Candles

Coasters
OFFICE - Purge the papers. Get rid of excess folders, dried out pens, markers. Create a printing station, a mail station. Use binders and folders to categorize and color code.
Old receipts

Excess/Old Office Supplies

Textbooks

Travel Brochures

Junk Mail

Knick Knacks

Old notes/notebooks

Expired coupons

USB Flash drives - Toss the cheap old ones

Old Business cards

Broken phone chargers

Tax papers older than 10 years

Bills /papers to recycle, shred or file.

Outdated cameras

Old rubber bands 

Ticket stubs

Invitations

Pens/Pencils just keep what you need on desk
CRAFT/WRAPPING - Invest in a craft storage cart, that can double as furniture.
Discolored wrapping paper

Ripped Tissue paper

Frames

Fabric/paper scraps

Dried up Glue 
KID STUFF - No matter what age, have them join you on what to keep, what to toss and what to donate. Tight closets can add a hanging organizer or sweater organizer.
Broken Toys

Games/Puzzles/Cards with missing pieces

Lego….

Outgrown Toys

Baby Blankets

Kid's Art Work - Take pics and store them digitally

Old Birthday Candles/Party Supplies
GARAGE/ATTIC - Just do a little at a time...Rome wasn't organized in a day. Keep things off the garage floor, wire open shelving, add pegboards, plan layout like a department store.
Old/Broken Sports equipment

Dried up Paint/Brushes

Extra Flower pots

Unmatched Gloves

Outgrown Toys

Leftover project pieces

Broken drill bits

Cardboard Boxes

Broken tools

Cardboard Boxes

Christmas Lights

Baskets

Seasonal Decor that you never use again

Christmas decor you never use
Remember, the goal is to have a minimal, organized and uncluttered living space. If that means that you need to purge your home of items you don't use or even love, then you should do so. If you believe in the 30-day challenge, then let it be a way of life and go through this process every 30 days (or at least once every year).
Download our free 30 Day Declutter Calendar - 30 Day Challenge